A Portuguese town with lots of character, Atlantic views and surf vibes!
Ericeira is a traditional fishing town, located 30 minutes by car from Lisbon. The old town with its cobblestone streets is surrounded by beautiful beaches and a rugged coastline. Over the years, Ericeira has become a popular destination for (surf) tourism. Nowadays, you'll find a nice mixture of local culture and surf atmosphere.
Food lovers will find many great restaurants and cafes to enjoy the fresh sea food or international cuisine.
For shopping, the village offers many local handicrafts and fashion shops as well as shops from international surf brands.
Sport enthusiasts love Ericeira because of the countless opportunities. The town is famous for being the first World Surfing Reserve in Europe, but besides surfing you can also practise many other sports and activities.

During the summer there are also many events, live music and a vibrant nightlife.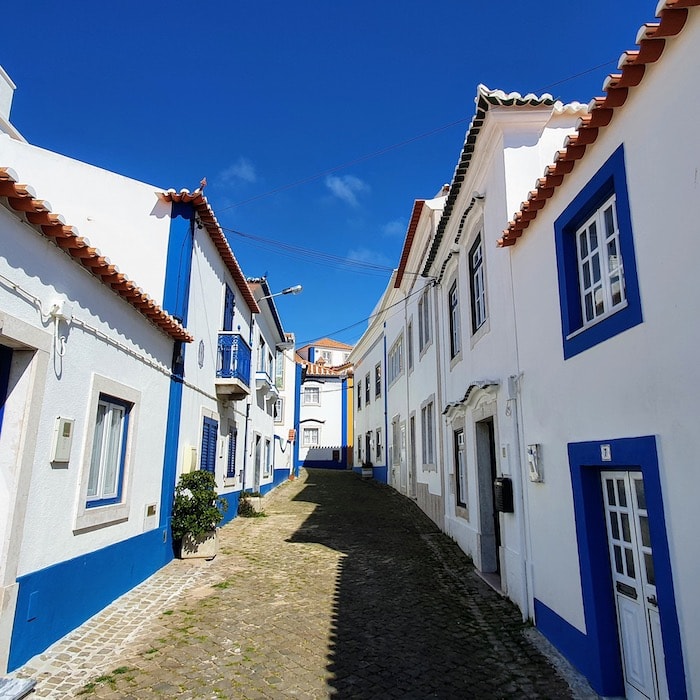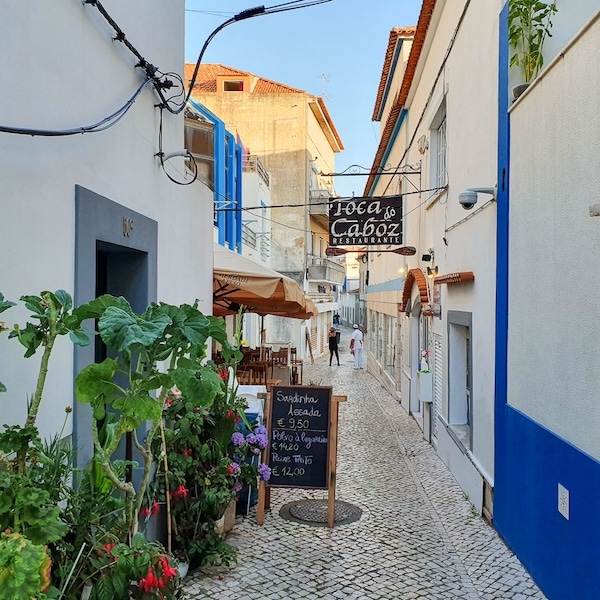 Enjoy the Portuguese sunshine year round
Ericeira has a warm climate with moderate seasonal changes. The summers are hot and dry, and the winters are mild with changeable weather. The average annual day temperature for Ericeira is 19 °C. In general it's good, sunny and stable weather from May to September. But also in April, October and even in November you can have summer-like conditions.
Unlike Lisbon, temperatures in Ericeira nearly never reach 30 °C. And even on the warmest days, it is most of the time very comfortable due to the frequent ocean breeze. The predominant northern winds during the late autumn, winter or early spring can be cold. The location of Ericeira Surf Apartments ensures wind shelter and optimal sun exposure. This in combination with good isolation, a heating system and access to a sauna will make your stay comfortable, even during the coldest winter days.
The average wind speed is 3 Bft with small variations over the year. September is the calmest month of the year while December is the windiest. The predominant wind direction is from the North followed by West and East. The sea water is relatively cold all year round. You can expect water temperatures of around 20°C in the summer and 15 °C in the winter.
Beaches
Ericeira is famous for the beautiful beaches surrounding the town. You can really find everything, from long sandy beaches to small rocky bays in between the cliffs. Below you will find the best beaches of Ericeira.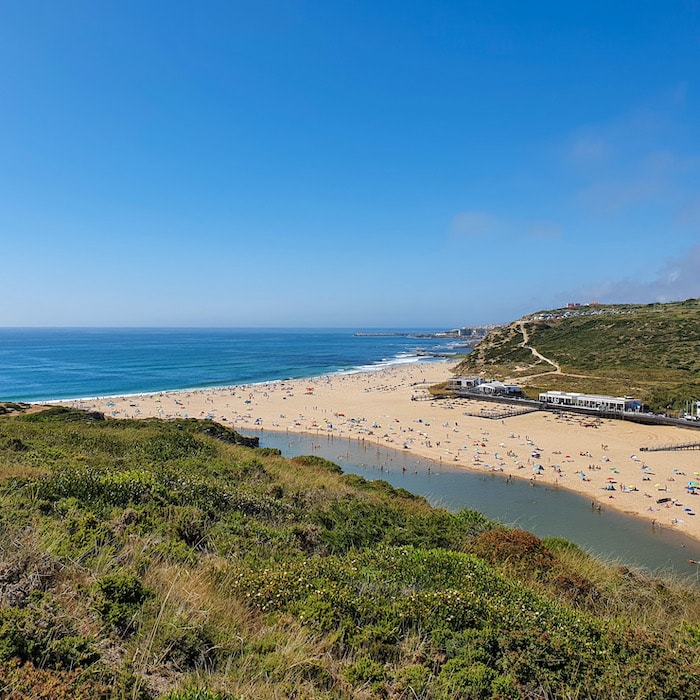 Praia da Foz do Lizandro
Foz do Lizandro is located just 950 m from the apartments. According to many people it's the nicest beach of Ericeira. It's also great for families with good facilities, 4 cafés/restaurants and a big parking.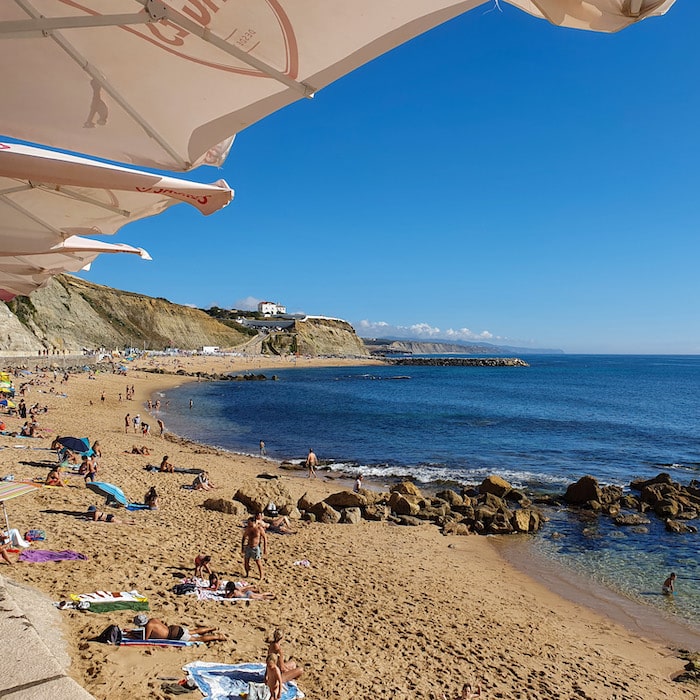 Praia do Sul
Praia do Sul is only a 15-minute walk from the apartments. It's located on the south side of Ericeira. The sea is calmer here and therefore great for swimming. The are also a natural pool and some restaurants.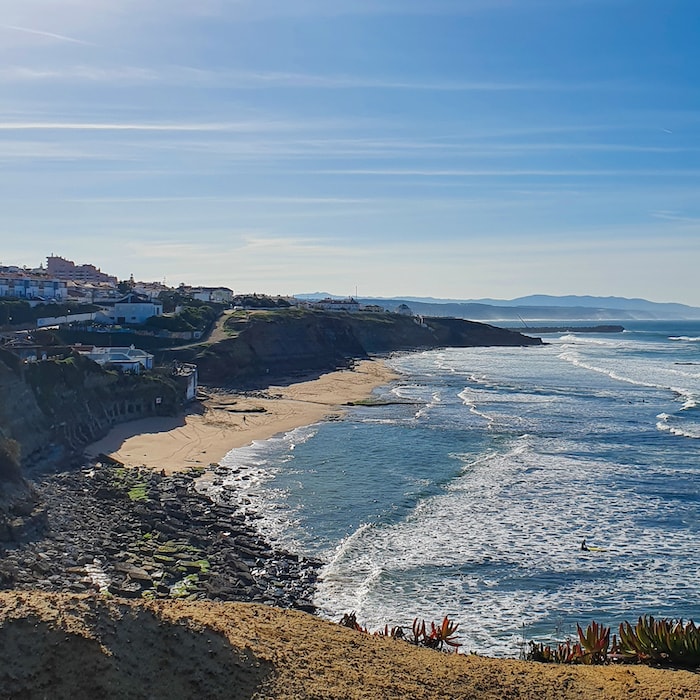 Praia de São Sebastião
Praia de São Sebastião is located on the north side of Ericeira and is connected to Praia do Matadouro. There are good parking possibilities and some cafés close-by. The beach is a combination of sand and rocks, but in the water it's mainly rocks.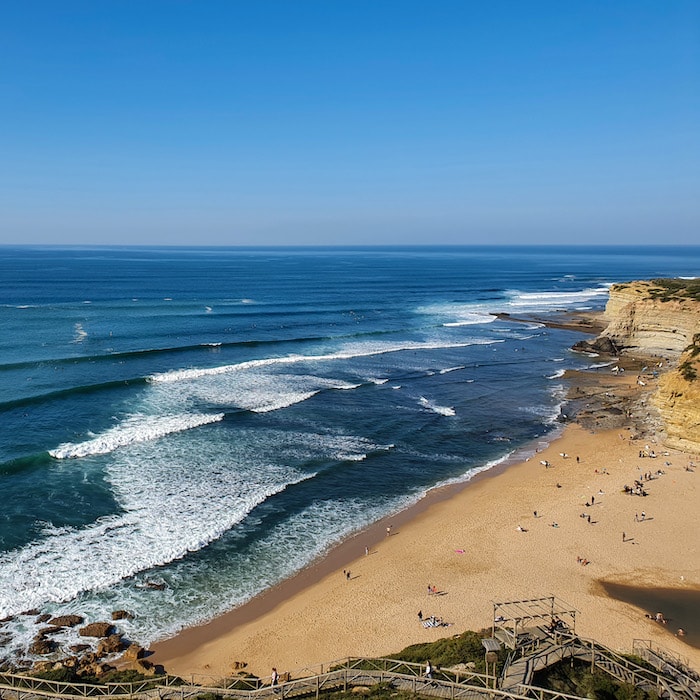 Praia de Ribeira d'Ilhas
Ribeira d'Ilhas is a famous beach with great facilities. There is a parking, a restaurant, lounge deck and showers. Since it's a great place to surf, it's nearly always crowded. The beach is a combination of sand and rocks, but in the water it's mainly rocks.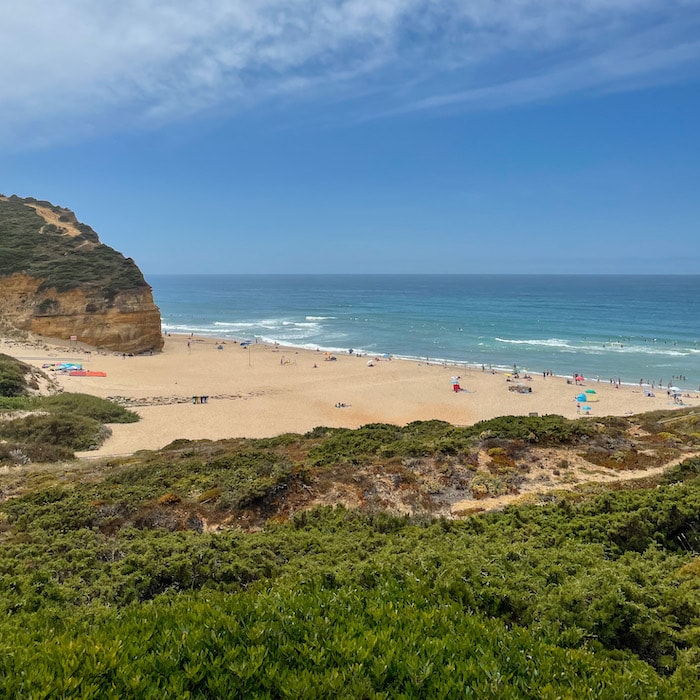 Praia de São Julião
This beach is located 5 km from the apartments. The scenery at the beach of São Julião is absolutely amazing. It's the biggest beach in the area and therefore less busy. There is a parking and a café.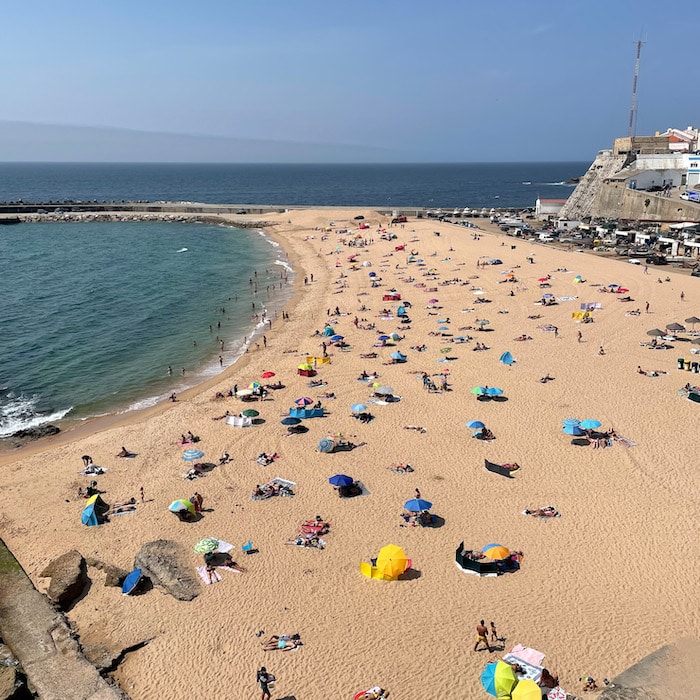 Praia dos Pescadores
Fishermans beach is a busy beach since it's located in the center of Ericeira. It's a smaller beach, but great for sunbathing and swimming as it's sheltered from the wind and waves. There is a nice bar and beach volleyball.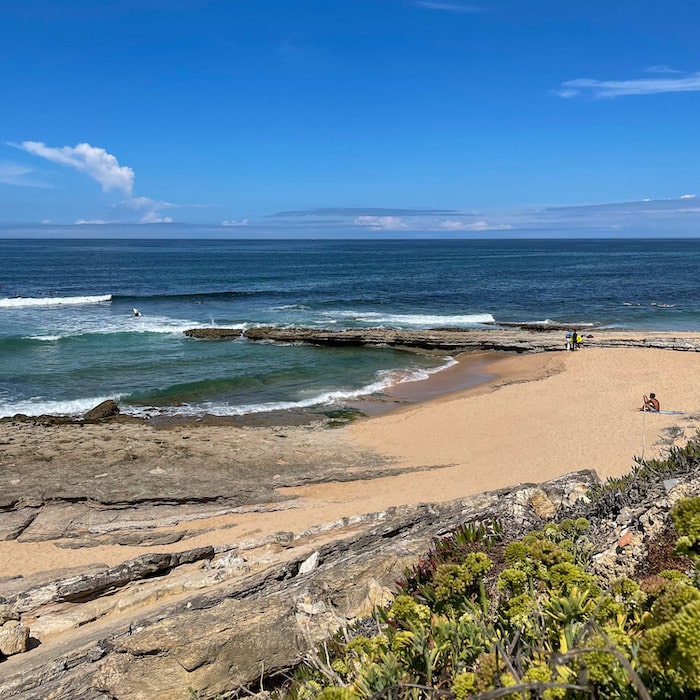 Praia da Empa
Praia da Empa is a lovely beach that can be reached via the dirt road in front of the camping. It's a smaller beach with great scenery. Besides a dirt-parking there are no other facilities. The beach is a combination of sand and rocks.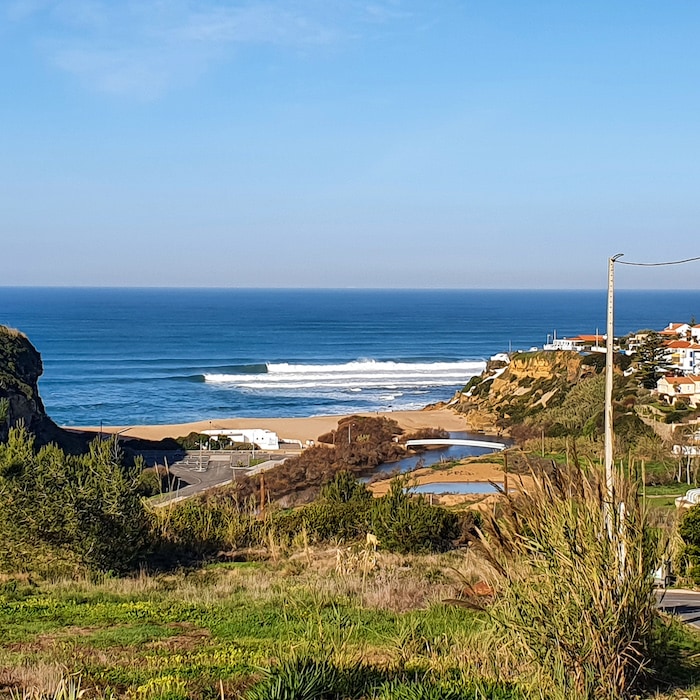 Praia de São Lourenço
Praia de São Lourenço is the most nothern beach of the Ericeira World Surfing Reserve. It's a beautiful sandy beach with a parking and café. Since it's located a bit further from Ericeira, it's less busy and therefore good for people looking to escape the crowds.