Ericeira Surf Apartments
Nestled in the peaceful countryside, within walking distance of Ericeira and its beaches, Ericeira Surf Apartments offers you comfortable accommodation with breathtaking views.

The perfect place to stay
Brand new holiday apartments in Ericeira
Our modern apartments have everything you could wish for. Stylish accommodation with great facilities and incredible views over the countryside. We offer different apartment types ranging from cosy 1 bedroom accommodations to spacious 2 bedroom penthouses.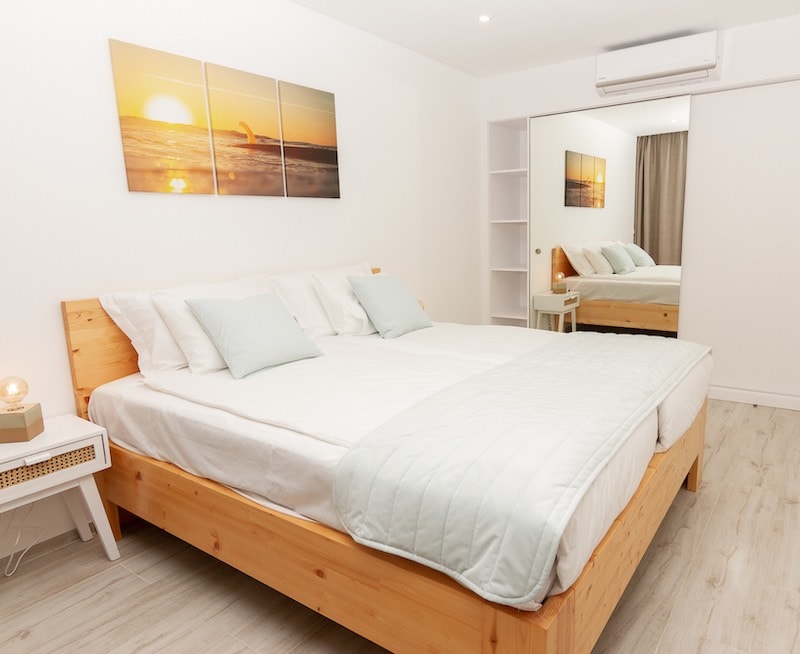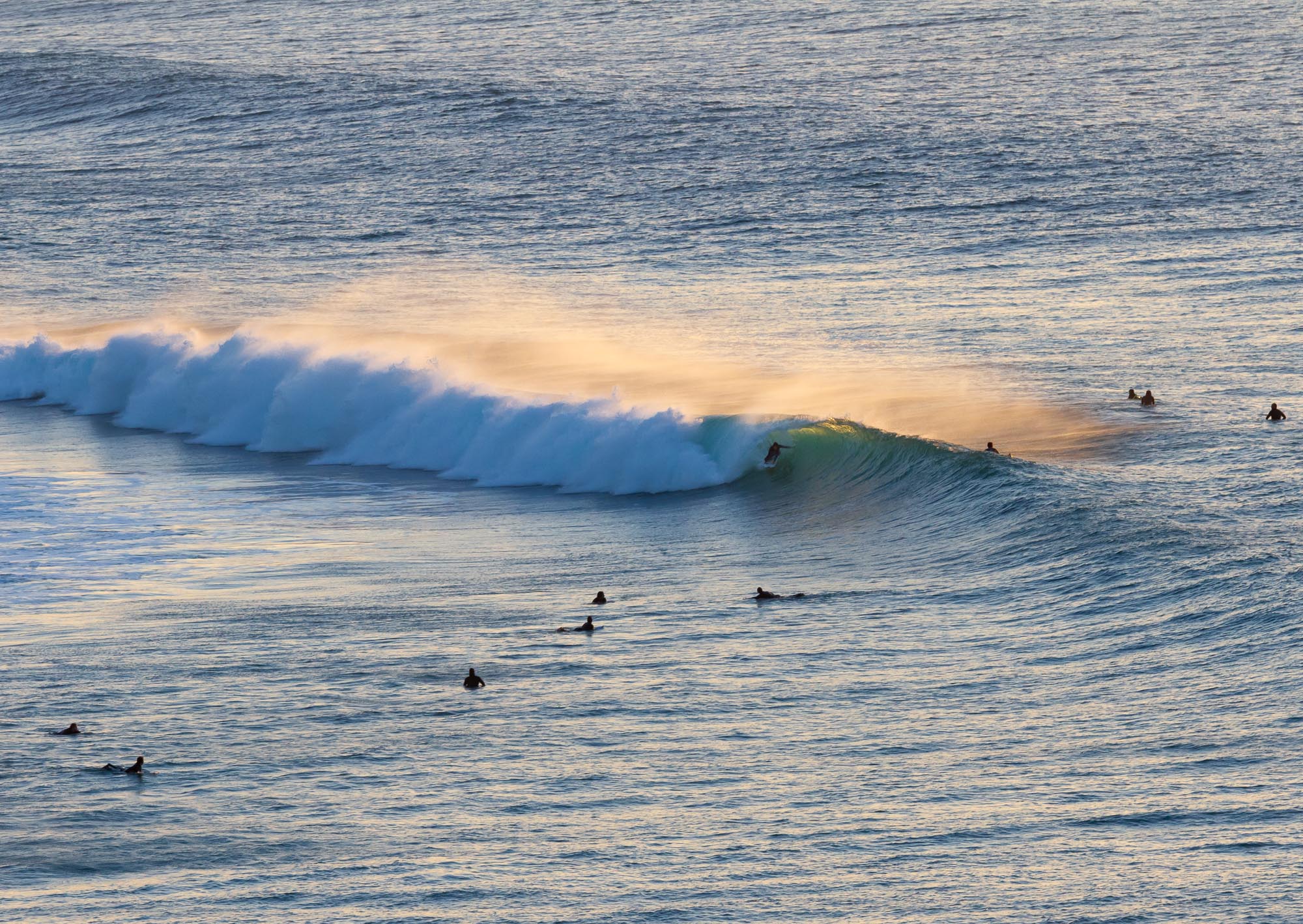 Surf & chill together in the perfect holiday setting
The perfect combination of comfort and privacy in your own apartment and a place where you can meet like-minded people who also love surfing. Each apartment offers you a private space to relax and enjoy your holiday with your family or friends. In the common garden you'll find a barbecue-area, beautiful swimming pool, sun deck and plenty of space to meet other guests staying at the apartments.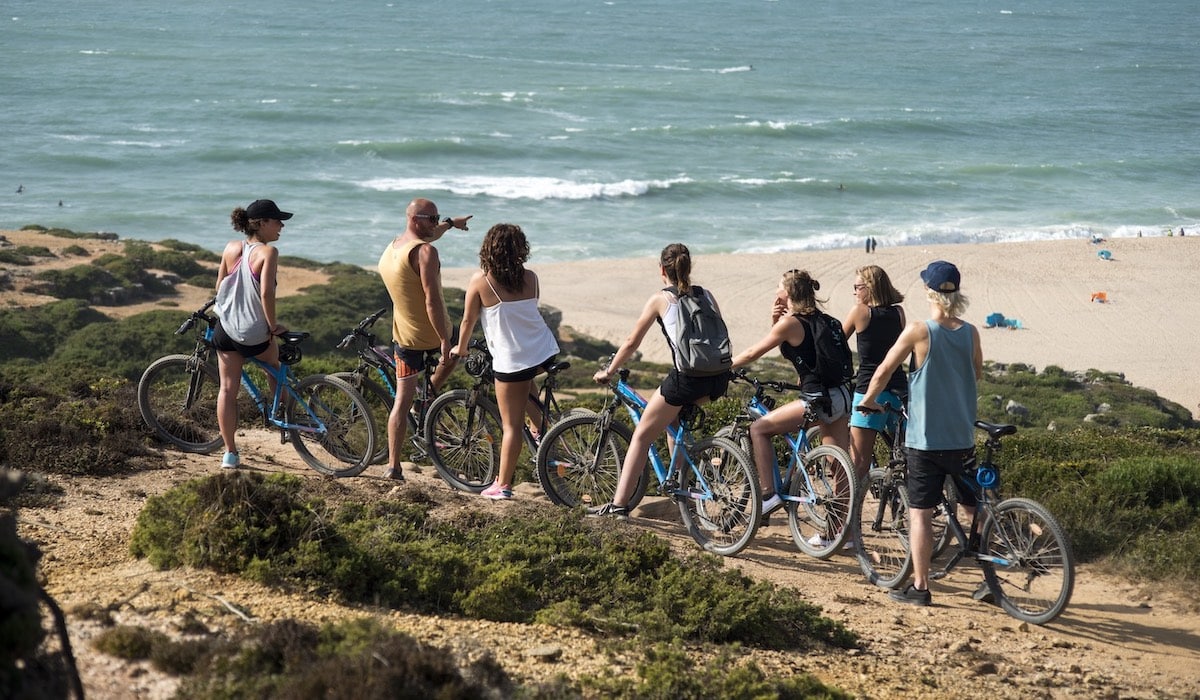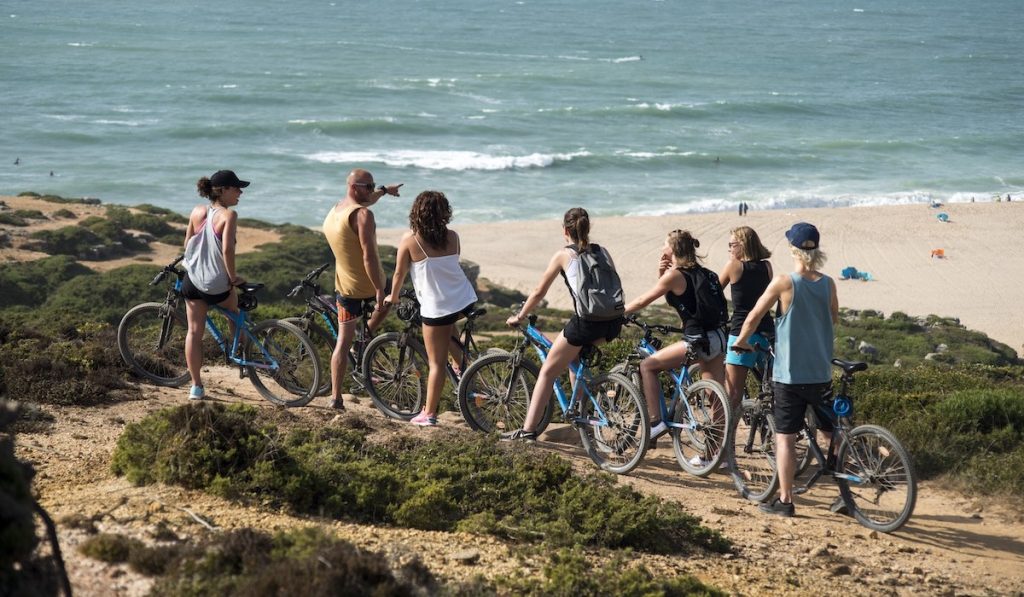 Distance to the beach
0
meter
Distance to Ericeira center
0
meter
Closest supermarket
0
meter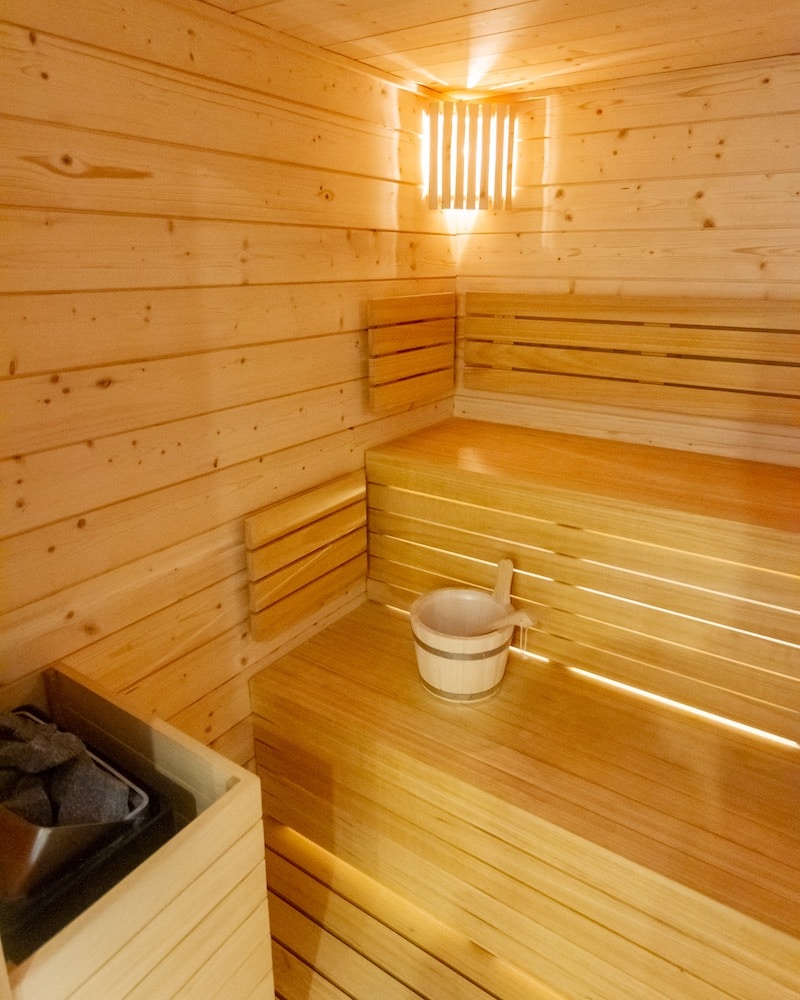 Swimming pool & sauna
When staying with us, you can enjoy our amazing double infinity pool and sauna facilities. There is nothing better than a hot sauna after a cold water surf session or a dip in the refreshing pool during the hot summer months.
Only for in-house guests!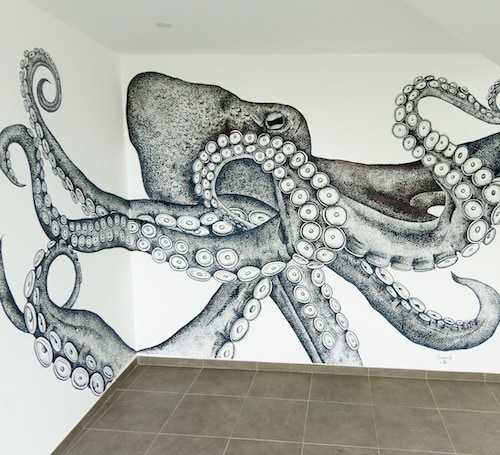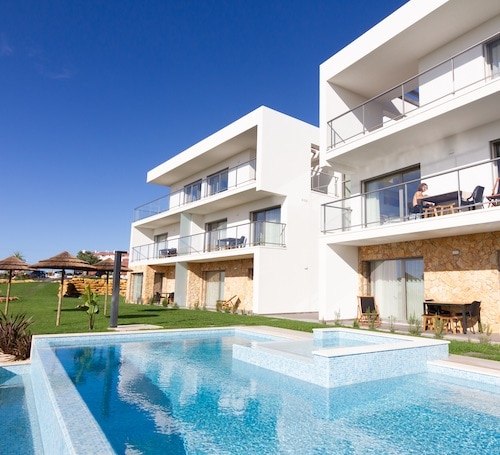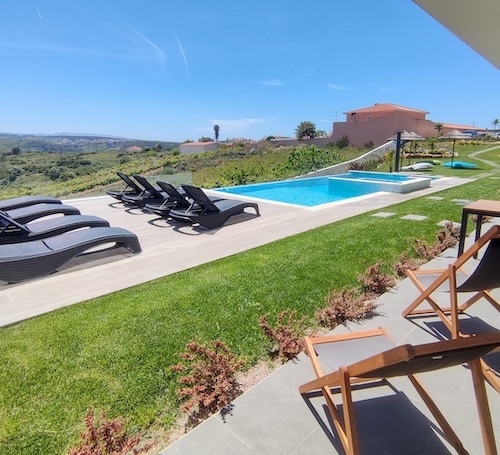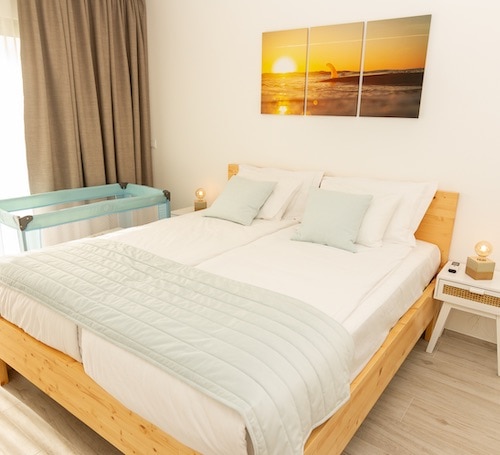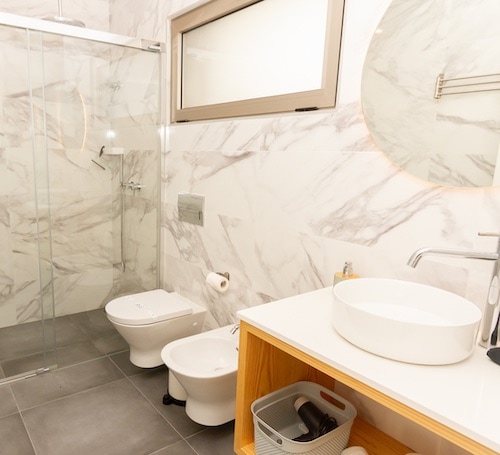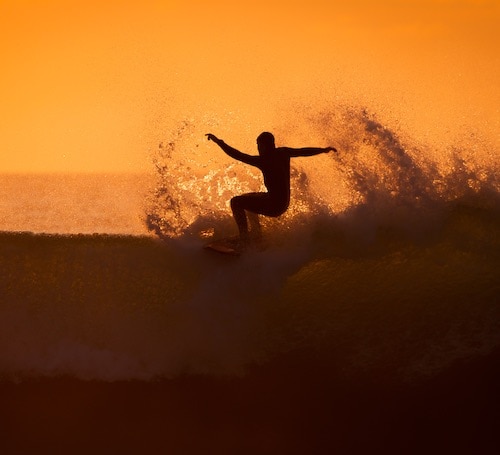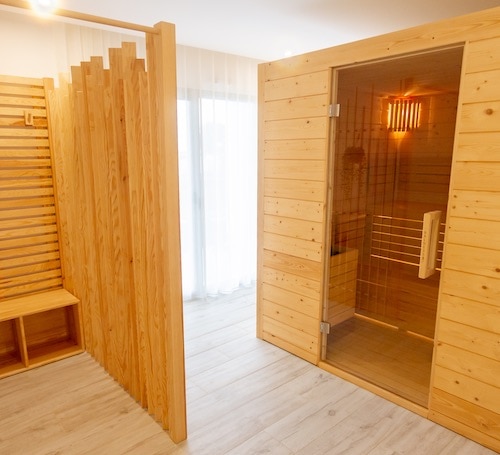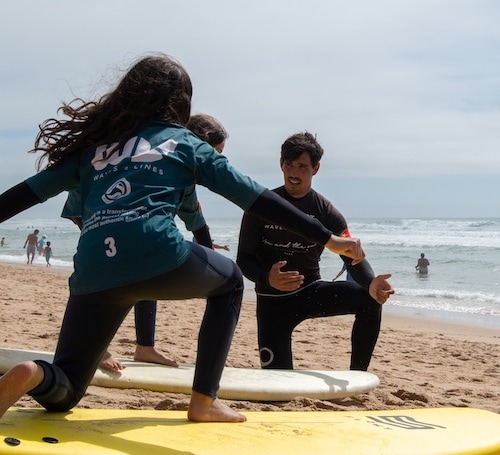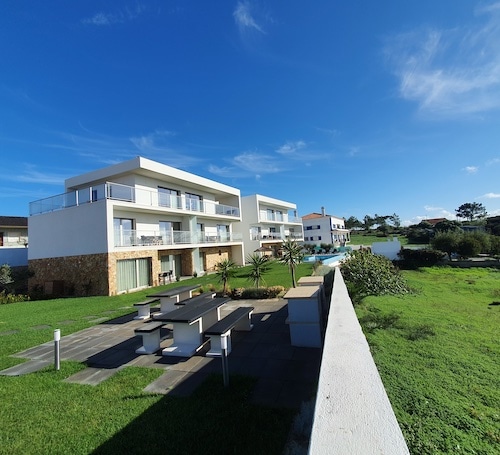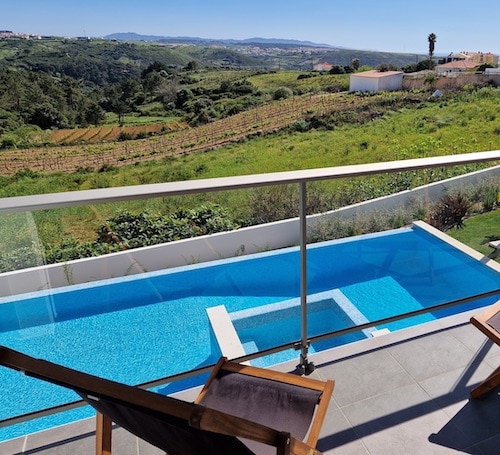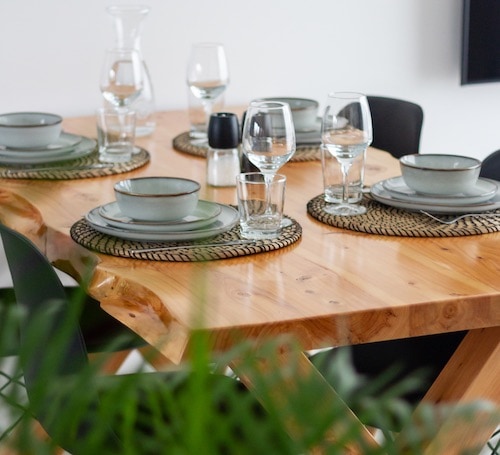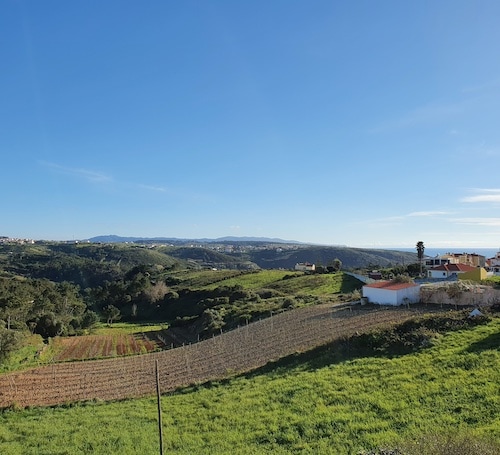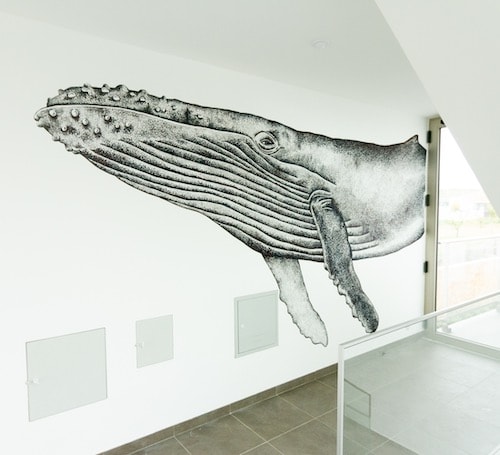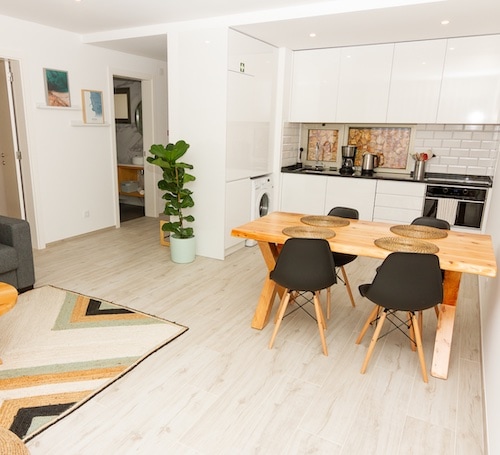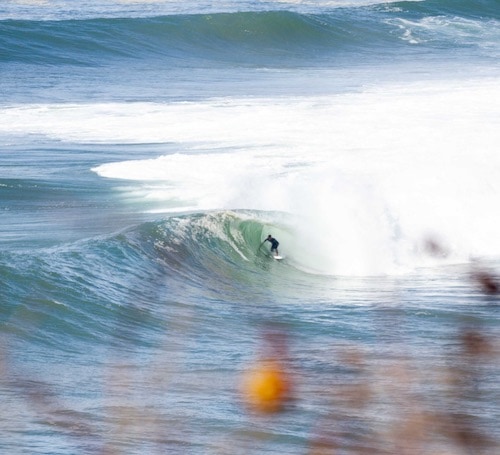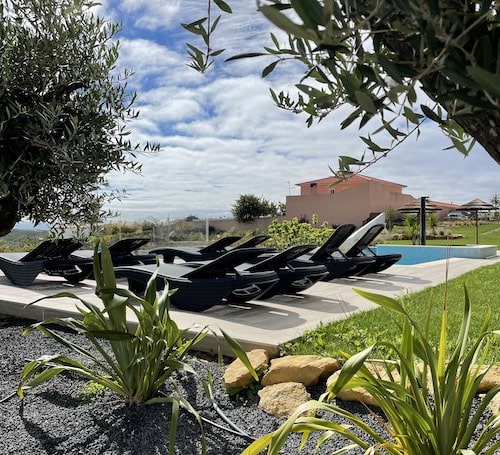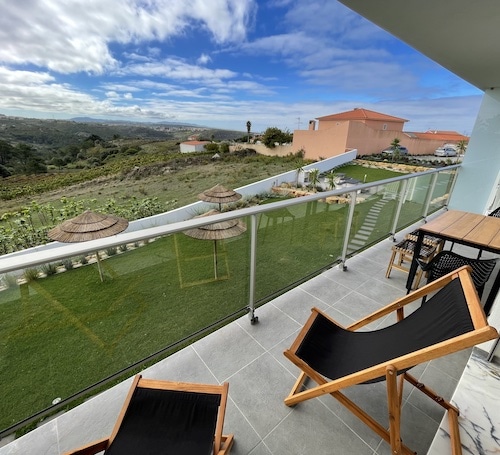 The perfect location for your holiday in Portugal
Ericeira Surf Apartments is located in Fonte Boa da Brincosa, a small village just outside of Ericeira. The accommodation is right in the country side, so no matter how busy Ericeira is during summer, here you will find peace and tranquility. And since all the apartments face south and the garden in sheltered from the wind, you can fully enjoy the sun all day long!
The apartments are within walking distance of Ericeira town (25 minutes) and the beaches of Foz do Lizandro and Praia do Sul (15 minutes). These beaches are great for surfing or sunbathing.
You can find a small supermarket, butcher and a restaurant/bar within 300 meters from Ericeira Surf Apartments.
---
What other people say about Ericeira Surf Apartments
"I've spent one week here. The apartment is completely new and so beautiful, we loved the details. Our stay was just perfect. You'll find everything you need, the kitchen is well equipped and the bed has some extra long duvets. It's the perfect place for those who like privacy and enjoy the beautiful nature of Ericeira. Surf spots are near and the city center is in walking distance. We loved waking up to the beautiful view and loved hanging around on our balcony or at the amazing infinity pool. The owners do everything to make your stay unforgettable. We would definitely recommend this apartment. 5/5 ⭐️"
"A very special place with modern apartments, a cozy vibe, stunning views and amazing people. The location is perfect since it is close to the city center and all cafes, grocery stores and also the ocean. But still, the place is surrounded by nature and a quiet neighborhood, so it is peaceful and quiet. The apartment itself is well equipped and has everything that you might need (even a garlic press, could you even possibly imagine 😄). As a cooking lover, I appreciate that kind of preparation. And of course, amazing sunsets and cool people around. I am going to miss this place!"
---